B.Suite Auckland Beauty Therapist
Welcome to B.Suite, a boutique beauty salon conveniently located in our new location at Gorgeous Hair Salon, 111 Onewa Rd, Northcote only 15 minutes from downtown Auckland.
B.Suite caters to all your beauty needs offering Advanced Skin Treatments & Relaxing Facials, Lash & Brow Treatments, Female & Male Waxing, Homecare Tanning Products, Skin Nutrition, Makeup & more. Offering an extensive range of handpicked, high performance products with a focus on high quality and cruelty free ingredients.
As the owner and operator of B.Suite Sarah Taylor has over 10 year's experience in the beauty industry. Sarah grew her passion as a makeup artist into all things beauty. With her professionalism, attention to detail and a genuine desire to share her knowledge you will leave B.Suite with outstanding results and feeling your absolute best.
Sarah has a Diploma in Beauty and Body Therapies and a Certificate in Makeup Artistry as well as international qualifications CIDESCO (Swiss) AND CIBTAC (UK), is an Educator for Nimue Skin Technology and is a member of The NZ Association of Registered Beauty Therapists Inc. B.Suite holds a Health Protection License in accordance with the Auckland City Council By Law.
"I am dedicated to providing all my clients with a memorable experience in a comfortable, relaxed and modern environment. I look forward to meeting you!"
"Sarah is the first and only beautician to tint my lashes without any stinging or discomfort, and they turned out so lovely!!! Sarah's customer care and attention to detail is impeccable... I guarantee you will feel a million dollars afterwards."

B SUITE offers a range of treatments including:
~ Relaxation Facials
~ Advanced Skin Treatments including Designer Peels
~ Male and Female Waxing
~ Eyebrow Shaping, Eyelash and Eyebrow Tinting
~ Dermaplaning
~ LVL Collagen Lash Lifts
~ Homecare Tanning Products
~ Makeup
B.Suite works with specially selected brands to give you the best possible results with a focus on no nasty ingredients and cruelty free products.
For your best skin and beauty treatments make your appointment today.
PLEASE CLICK HERE FOR PRICELIST:
Nimue Skin Technology
Bella Vi Mineral Makeup

Curtis Collection
Blinc Cosmetics
RevitaLash
Bestow Beauty
Brown All Year Organic Sunless Tanning
Nouveau Lashes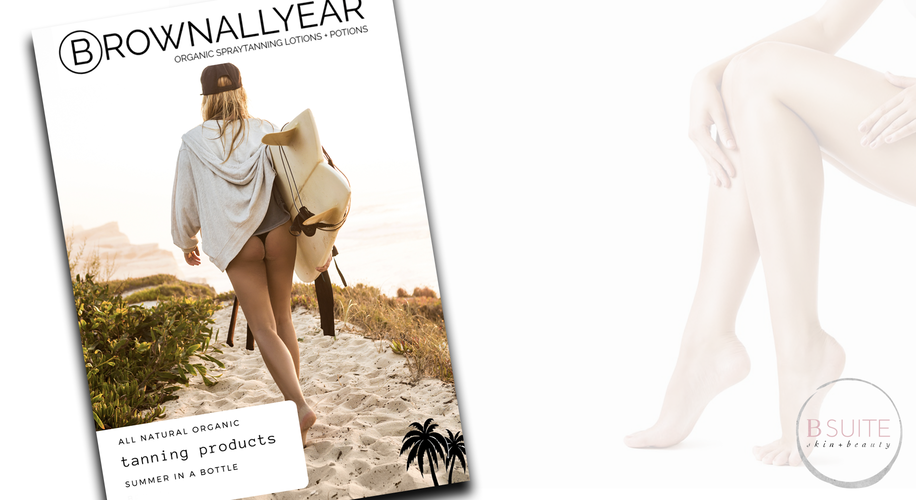 "When I moved to Auckland I was nervous to find a beauty therapist that I trusted. Sarah provided the warmth, professionalism and quality I was looking for. I never hesitate to recommend B Suite." Jess Phillips
"If you are like me, with very fair eyelashes, and would like them tinted, but are afraid it will hurt – come to Sarah! I first had a lash tint about 25 years ago and in all this time Sarah is the first and only beautician to tint my lashes without any stinging or discomfort, and they turn out so lovely!!!!! Sarah's customer care and attention to detail is impeccable. So give Sarah a call and make that appointment for a lash tint, and get your eyebrows shaped & tinted at the same time! I guarantee you will feel a million dollars afterwards." Pam Monk
"Thank you very much for the fantastic job you did for my wedding. Everyone looked stunning and it was lovely to have you as part of the day. You provided such a calming atmosphere that set the tone for the rest of the day for me. I very much appreciated your advice on makeup and styles and I shall definitely be recommending you to anyone who is getting married and needs a make-up artist!" Sandra Taylor
"I have been to B.Suite for a few different treatments and every one has been done to a very high standard and with the most easy going and professional manner. I definitely recommend Sarah and will continue to go to her." Hayley Kennedy
"I have been going to B.Suite for 2 years now and every visit has been an excellent service. Sarah has a friendly professional style. I always feel comfortable and extremely happy with her recommendations for my skin. Sarah spray tans are a terrific product and the application has a quick drying time." Jacqueline Watters
"With all my appointments with Sarah she has always shown a professional and very friendly manner towards me. I would recommend her to all my friends and will keep going back!! The products she uses are fantastic and her room she uses is beautifully set with relaxing music playing." Louise Wade
"Sarah was my make up and hair artist on my wedding day. She not only delivered on the brief I gave her but she made me feel a million dollars and look better than I thought was possible! I was conscious I didn't want my make up to look heavy or overdone. I wanted my make up to look natural while also having enough coverage for the photographs. Well she did just that and both I was absolutely thrilled with the final look! She was very relaxed but professional and the whole experience was a lot of fun. Nothing was ever a problem and her attention to detail and making sure I was happy with the look really did put me at ease. I also regularly go to Sarah for treatments and love going to the salon. It's relaxing, comfortable and you really do feel like you're having a bit of pampering, me time. Sarah is very easy going, relaxed and friendly. Nothing is ever a problem. She's always concerned about the final result and making sure you are happy. In saying that I've never once walked out disappointed and she is the best beauty therapist I've ever had! Her product range is also amazing and I am a big fan of her mineral make up (you have to try it!). Hope to be a loyal customer for many years to come." Louise Geraghty
"After searching around for a makeup artist I finally decided on B.Suite and I couldn't have been happier. Sarah was a superstar on my wedding day and did make up for myself & my three bridesmaids. We had planned my makeup style & products & had done a trial run so there were no surprises on the day... Sarah also gave me & my bridesmaid's tips so our makeup stayed fresh for the day. I have recommended Sarah to many of my friends & family for weddings and special occasions. She is a talented, true professional, & someone you can have total confidence in." Julia Finlayson
Sarah Taylor
[CIDESCO, CIBTAC]

NEW PREMISES
B. SUITE
Gorgeous Hair Salon, 111 Onewa Rd, Northcote
Auckland 0627
021 955661
info@bsuite.co.nz